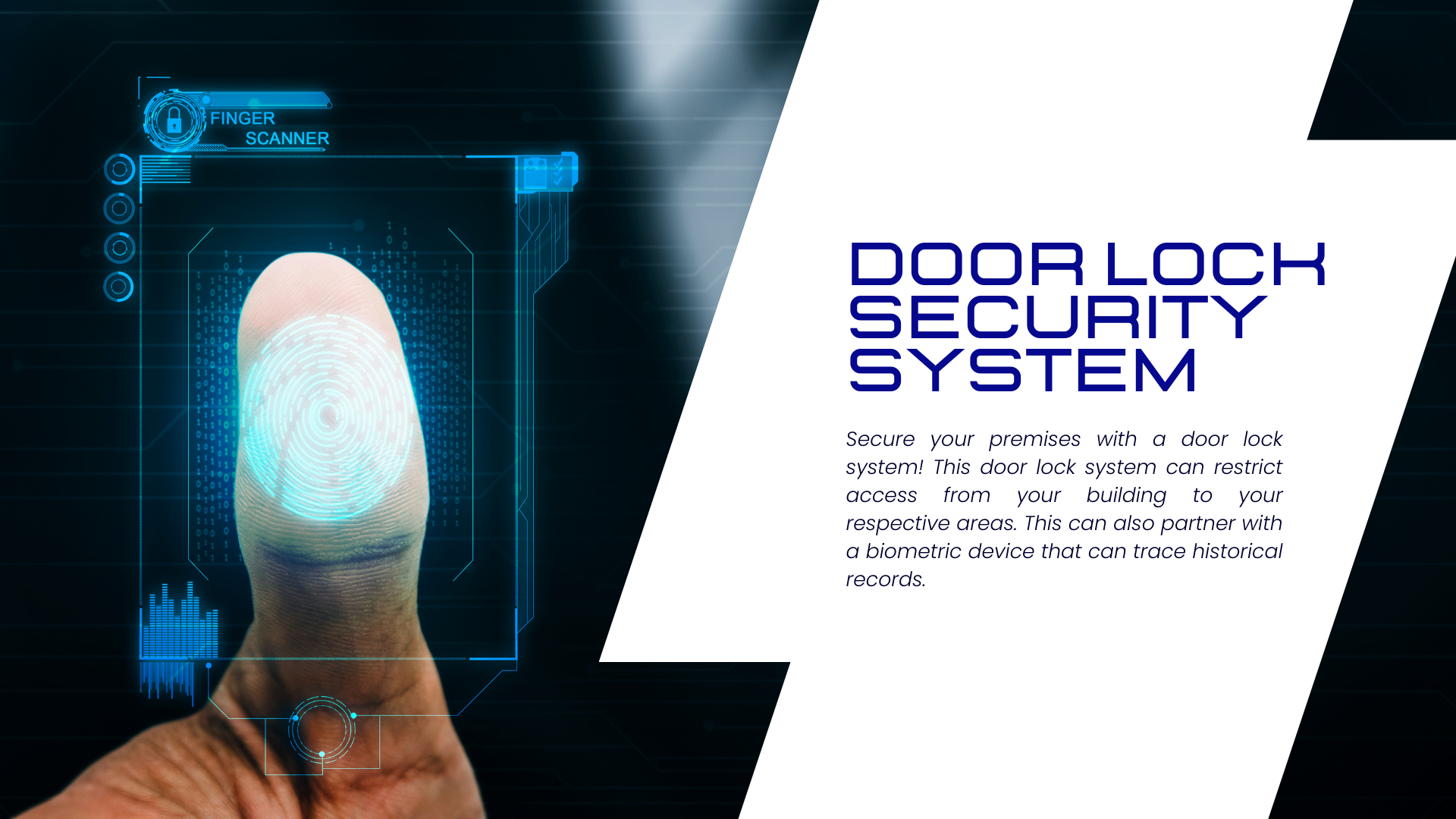 Door lock Features
Listed features are just the highlights, but if you prefer to add any, we can customize it for you. Send us a note or contact us at sales@visita1.com or (02) 8887 3301

Compatible with any type of door
Suitable for glass, wooden, metal door, and swing-in door

Best if partnered with our biometric device
Eliminate push button accesses and provide total security and protection with biometric and RFID card-based. This also generates history logs.

High quality material
Made from durable and long-lasting solid aluminum.

Sustainable security
With 4 to 6 hours of backup battery and can accommodate up to 500,000 logs. Able to reset logs to re-use after achieving maximum capacity.

Safe and reliable
In case of emergency, the door lock will automatically open.

Energy saving
Door lock consumes little amount of energy.