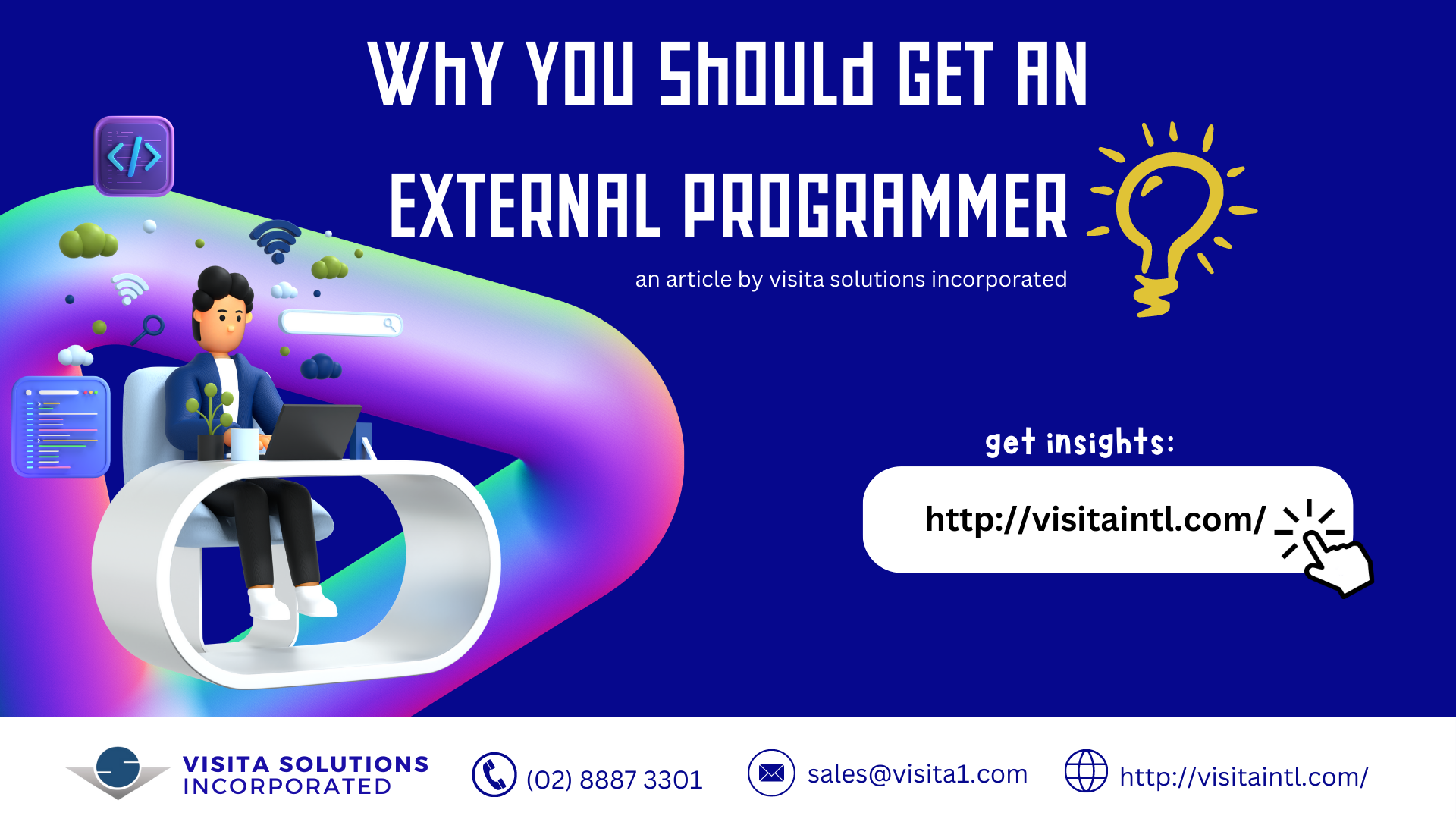 Every business owner knows that the programming profession is one of the high-paying professions. A usual IT staff who does troubleshooting is different from a programmer whose expertise is creating a system from scratch, and turning it into a functional process automated system. However, having an internal programmer may cost a lot especially if the work duties are not needed to be attended on a daily basis. Additionally, when the internal programmer decided to leave the company, with or without notice, it will take some time before the new internal programmer handle the system accordingly unless there are two or more programmers in the company. The gap between this anticipated detriment and loss of opportunities may be resolved through an external programmer.
External Programmers are skilled professionals who provide programming services in the IT industry. It could be resourced through a referral, consultant, freelancer, or support subscription. Support subscription is a combined IT and Programming service provided by a group of professionals performing under one company. Support subscription may be cheaper depending on the number of your employees and more secure than an individual consultant/freelancer. It also provides better service as the ideas are obtained from a group of professionals whose knowledge and service are cumulative and collaborative.
Visita Solutions is an external programming company whose expertise is creating customizable payroll, accounting, inventory, production, and e-commerce stock management systems, among many other functional department procedures, that are either independent, interdependent, or working concurrently. The company provides services to multinationals coming from different major industries, especially manufacturing.
However, many conservative companies who treat their data as confidential and exclusive may be reluctant to invest in such external programming services. Memorandum of Agreement and Non-Disclosure Agreement will help regulate this apprehension. On another note, data obtained can be stored and secured either in the cloud or within the local server of the end-users. With a local server, using the end user's internal IT infrastructure, the end user has full control of the data but should be the one to do the backup and restoration. On the other hand, the cloud storage is secured externally including the backup and restoration. Any assistance also needed by the end-users may be provided through the support of the customer service representative.
If you are looking for external programmers to help automate your manual processes and procedures, no matter how complex your cycles are, Visita Solutions is the right company for you. We help remodel your manual processes with automation. Our company provides payroll, accounting, inventory, production, and e-commerce stock management systems on both desktops and cloud-based.
You may schedule your free demo through this link: http://visitaintl.com/free-demo/
You may also contact us at support@visitaintl.com, (02) 88873301, or 09178176182