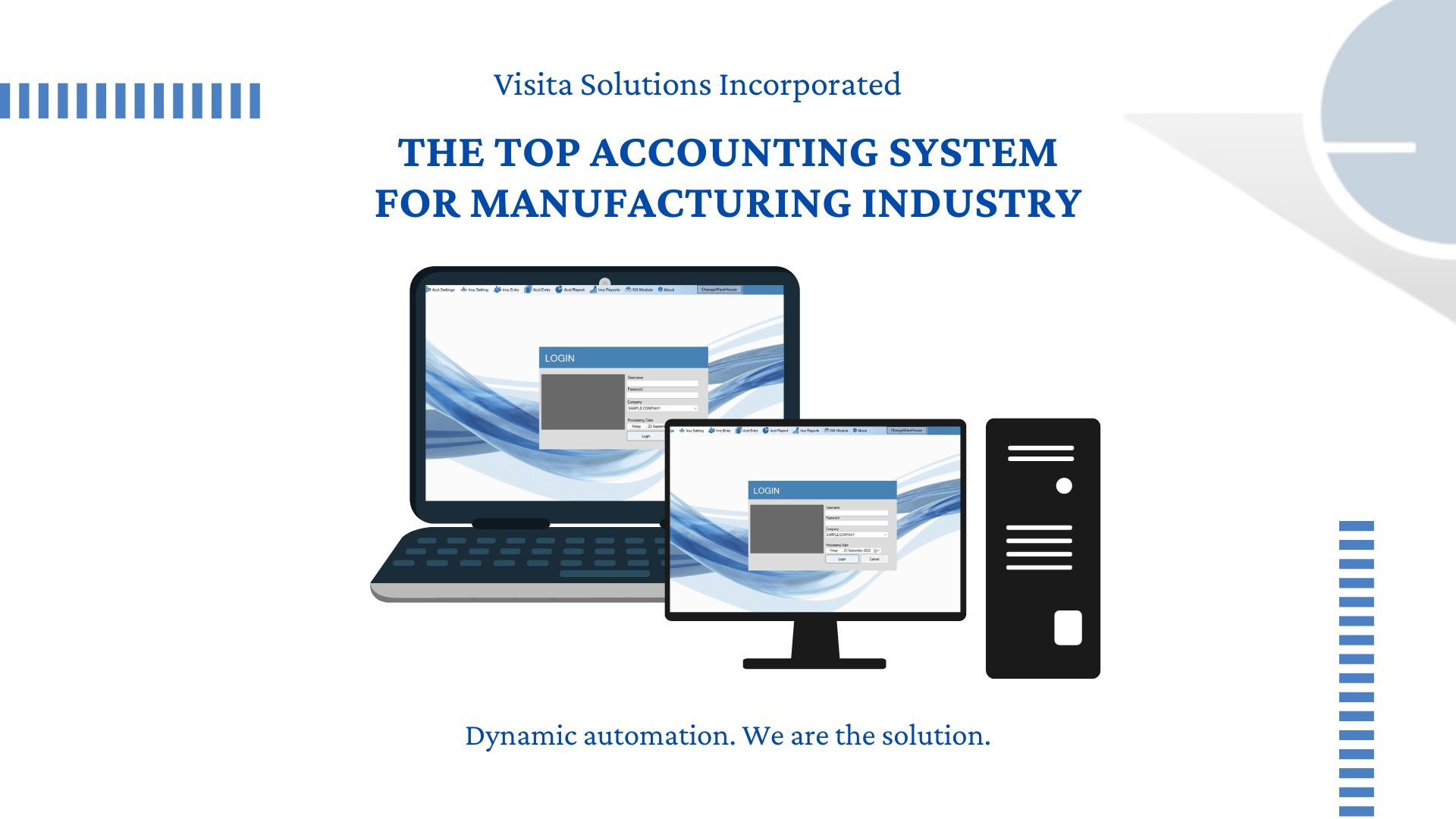 Accounting tracks the transactions in your business. It monitors and exposes the incoming and outgoing that's happening in your day-to-day operations. It provides you with accurate information that could help you create intelligent decisions. Not only it summarizes your financial performance, it also helps you comply with your regulations.
Monitoring your cost of goods sold will help you to accurately assign prices for your finished goods. It helps you with your break-even and profit-margin decision making and analysis. Although manufacturing companies have the same nature, not every company follows the same procedure and operations. Some companies look for accounting systems that conform to the convenience of their existing policies, while others are willing to adapt to existing accounting systems that have streamlined standards. Whether you are sticking to your current procedure or are ready to make a change, Accsiv, the top accounting with inventory system for the manufacturing industry, has it for you.
It is one of the bottlenecks of manufacturing companies to monitor their raw materials, especially for companies producing with parts by measurements. Being aware of the running balance of your resources will give you access to make accurate strategies that could help you resolve your day-to-day issues. 
One of the many features of Accsiv is it's capable of monitoring your cost of goods sold, categorizing your raw materials, monitoring the consumption of your raw materials, identifying the balance of your inventory, and giving you alerts. It has a first in and first out (FIFO) report that can also generate real-time stock cards and stock ledgers, from your warehouse to your stock sites.
But managing inventory is just one of the factors to consider in production. After the finished goods, we still have to consider the truckloads for delivery and some financial reports for the management. 
Delivery does not come easy as an in-out routine, it comes also with considering the load capacity that can be carried by your trucks or courier, including the details of your drivers and the location they are heading. You can automate your monitoring and identify the exact loads of the batches of your finished goods through Accsiv. 
Now from the accountant's perspective, sales and expenses are the nitty-gritty of your company's financial health. Every in and every out of your money should be properly recorded and monitored. Your manual procedure of passing one paper or voucher to another is time-consuming and demands physical attendance. The convenience of Accsiv is approval can be made via system. The system can be local (Accsiv) or cloud (AccsivPlus) to protect your data privacy. This also saves cost to your company to upgrade with paperless transactions. This can also assign accesses where employees can view, modify, delete, and transact, according to their roles.
Accsiv is capable of assigning prices to your products and services dynamically. It restricts transactions that can post to your ledgers through approvals of sales orders and purchase orders, including your request for payments. It can also generate sales reports, collection reports, and expenses, with financial statements. The system also follows BIR regulations with tax reports and forms that you may opt to utilize.
Overall, Accsiv provides an end-to-end production to accounting with inventory management transactions and reports, that can tailor fit with your standards and preferences. It can be customized or ordered as standard according to your needs. 
—
Schedule your free demo through this link https://forms.gle/TTTyumePHhT556LR8 or contact us below:
Email address: sales@visita1.com
Telephone number: 88873301 Loc. 152; 09178176182.
Connect with Visita Solutions Incorporated:
Website: http://visitaintl.com/
Facebook: https://www.facebook.com/VisitaBiometricPayroll
Instagram: https://www.instagram.com/visitasolutions/
Linkedin: https://www.linkedin.com/company/visita-solutions-inc-/
E-mail: sales@visita1.com
Visita Solutions Incorporated
Dynamic automation. We are the solution.