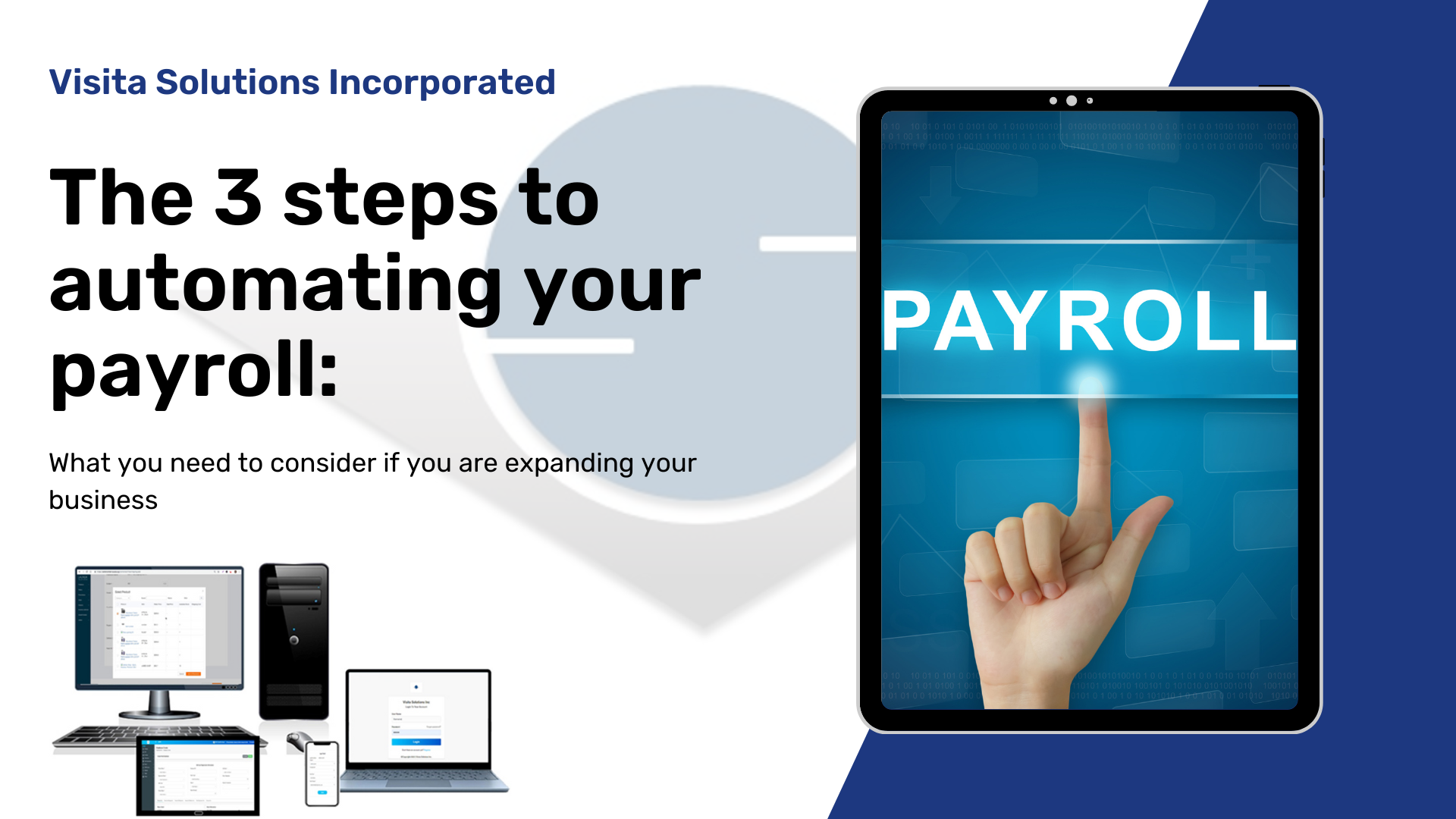 Companies that are upgrading their company size are transitioning from manual to automated systems. This is how they can save labor costs, and invest in IT systems, instead of deploying people who will do the tasks manually. As humans are prone to errors, systems can help with data accuracy and retention.
One of the systems that are vital for a company's growth is the payroll system. When you increase the number of people in your company, the payroll computation gets tedious from time to time. Not only is it time-consuming, but it is also mentally exhausting for your HR and Payroll Processors. Imagine a payroll that you need to process, recheck, and revalidate, only to find out that you missed one formula and you have to do it again all at once. Waste of time, right? So here are the 3 steps to automating your payroll.
HR Management
Keeping your 201 files on a hard pile will only consume the space that you can a lot for other vital documents. Not only does it limit you from easily accessing your data, but it is also prone to disclosure. That is why automated HR management is important. It gives you access right away when you need it and at the same time secures your data to protect it with only those to whom you give access with. VSiPayR is a payroll system with an HRIS system where you can store the data of your employees. It also calculates leave balances, which could help you automate your quitclaims and leave conversions. An upgraded version of the system is the VSiPayRPlus where employees have the liberty to file for their leave at their own pace using their computers, mobile phones, or tablets. The good thing with VSiPayRPlus, it can also integrate a petty cash management system (VSiImprest) where employees can file their petty cash online, and have it also approved and released online.
Attendance Computation
Can you imagine computing the DTR of your employees in just one click? Nothing is more sophisticated in fulfilling the job of an HR than having a system that could automatically compute the attendance, late, and absences of employees. Imagine a one-click right away, and viola, you have the attendance all computed with a report at your sight. Relieving right? Imagine the days where you manually check the daily time record of employees and do the individual computation of lates and absences. Different employees with different lates and different time records, that's exhausting! That is why Visita Solutions makes sure that we provide you with an end-to-end HR:Payroll System, giving you also the automation of your attendance with the use of our Biometric Device, where you can ensure the accuracy of daily time records and avoid time-theft and manipulation. Not only that, but VSiPayRPlus can also let your employees have their time in & time out online with their faces on if they are away from the office. Amazing, right? Well, that's a total relief!
Payroll Computation
Now we go with the nitty-gritty of all, the payroll computation. There's no more satisfying than seeing how the payroll of your employees is being automatically computed, where their statutory contributions are automatically offset, their leaves and their remaining balance are reflected, their official business is tagged, their other initiated income & benefits are included, taxable or non-taxable, and their loan deductions that are complex to monitor and remember are simplified. That's the dream of an HR and Payroll processor. But having an automated system doesn't have to be expensive. That is why Visita Solutions provides you with an affordable yet qualified and competent system, giving you options with a desktop-based (VSiPayR) or a web-based (VSiPayRPlus). We guarantee that we are the most affordable in the market yet one of the most sophisticated system providers. Oh, did we mention that we are customizable and we can deliver you your preferences? That's the advantage of a homegrown system.
Conclusion
Payroll is one of the most controversial functions in running a business, especially for SMEs. It is vital that your company adheres to labor codes and statutory requirements. That is why transitioning to an automated system will save you from disputes which could lead to lawsuits. When you expand your business, it is important to put in mind that humans are prone to errors, and an intervention of IT system solution will help prevent this occurrence. Your payroll automation starts with HR Management, Attendance Computation, and Payroll Computation. Visita Solutions' VSiPayR and VSiPayRPlus will give you total relief with your hr and payroll management needs. Others have already trusted us, don't let your company be left behind.
Schedule your free demo through this link https://forms.gle/TTTyumePHhT556LR8 or contact us below:
Email address: sales@visita1.com
Telephone number: 88873301 Loc. 152; 09178176182.
Connect with Visita Solutions Incorporated:
Website: http://visitaintl.com/
Facebook: https://www.facebook.com/VisitaBiometricPayroll
Instagram: https://www.instagram.com/visitasolutions/
Linkedin: https://www.linkedin.com/company/visita-solutions-inc-/
E-mail: sales@visita1.com
Visita Solutions Incorporated
Dynamic automation. We are the solution.